The common energy policy that has been much debated in Brussels' top offices is slowly gaining shape. The EU has launched a special investigation based on Lithuania's complaint against Gazprom's use of unfair competition instruments. So far, most Central and Southern European countries have jointly supported the initiative. And so they should, as this issue concerns them directly due to the fact that they depend on Gazprom more than others. By contrast, several big Western states, including France, Italy and Germany, are still surprisingly silent. Many think it is their support that will determine the outcome, and impact, of the investigation. Based on earlier experience with similar procedures in the EU, however, European experts claim that their reluctance will not be a decisive factor.
POLITICAL PRICES
"Real energy competition will be the best argument in favour of the EU," said Lithuania's President Dalia Grybauskaitė at her meeting with the European Commissioner for Energy,Günther Oettinger. "When EU citizens start paying less for gas and electricity they will see how efficient the European project is. Yet, this real competition still needs to be launched into action."
In addition to complaining about Moscow to the European Commission, Vilnius is also making sharp statements. Lithuania is in the process of actively changing its energy supply system. It is building a liquid gas terminal in Klaipeda, negotiating a new gas pipeline project to Poland, erecting new electricity lines with Sweden, and designing a nuclear power station, in essence, preparing itself to leave the energy orbit of the former USSR. "We've started a chess game with a dangerous rival," says Lithuania's Energy Minister Arvydas Sekmokas. "We started playing with white and our pawns are confidently moving forward."
"The Directorate General for Competition has compared the prices other consumers of Russian gas pay for it and deemed Lithuania's complaint justified," its press-service told The Ukrainian Week in Strasbourg. "Lithuania is buying gas at a price that is 13% higher than Estonia's and 20% higher than Latvia's. It pays EUR 403 per cu m, which is EUR 90 more than Germany is paying. Therefore, the Commission will examine how politically motivated Gazprom's prices are."
Vilniusofficials believe that Lithuania is buying Russian gas at the highest price in the EU as a result of its determination in implementing the EU Gas and Electricity Directive. Lithuania is hoping to complete the segregation of energy production and sales and build an NLG terminal by 2014, when its current contract with Gazprom expires.
Latviais also struggling to get better gas prices through EU mechanisms. Days ago, Krišjānis Kariņš,Latvian EPP MP, passed an unprecedented document through the European Parliament. Based on Kariņš'sreport, the parliament approved a new mechanism for EU member-states to exchange information on big energy contracts they seal, or approve, with non-EU partners. Its primary effect is to tilt Gazprom's monopoly position.
"The voting on September 13th was difficult," a European Parliament administrator told The Ukrainian Week. "The document was passed with a very small majority, primarily thanks to the Polish and Baltic delegations. On the whole, countries which will be involved in the Gazprom investigation, such as Bulgaria, Hungary, Poland, Latvia, Lithuania, Estonia, Czech Republic and Slovakia, have proved ready to fight for greater transparency in the gas supply system. Meanwhile, old-time big partners of Gazprom and Russia respectively, including France, Germany and Italy, do not have a clear position."
The new mechanism essentially demands that EU member-states sign contracts with Gazprom and other similar companies only if approved by the European Commission. However, some of its big clients have grown used to a certain amount of privileges and they would prefer to negotiate gas supply terms with Moscow directly. Kariņš, the sponsor of the 'revolutionary' report, has given the best comment on the situation so far: "Out of all big countries, Poland is the only determined supporter of the EU common energy zone. This concept has long been overdue but has not yet crystallized completely. Former Soviet Union Countries countries view Gazprom as a tool for making them more dependant and obedient, while France, Italy and Germany see it as a source of income."
LEGAL COMPONENT
Experts claim that it will take at least several years to implement the new EU energy cooperation mechanism, even though fundamental principles have already been introduced. "Negotiations have been ongoing since February 2011," Latvian international lawyerRita Šerpina explains. "EU member-states decided then that they would coordinate their actions with third party countries, primarily Russia. But it's a challenge to make everyone share this collective European interest. A man with a full belly thinks no one is hungry, as the saying goes. Kariņš hasspent nearly a year negotiating with various political groups and promoting the concept of a joint front against Gazprom, but some countries still resist it. They failed to obstruct the voting at the European Parliament (on the approval of big energy contracts – Ed.), therefore they are likely to sabotage the cooperation concept at the level of the EU Council."
The comment of Philippe Lalliot, Speaker for the French Ministry of Foreign Affairs, to The Ukrainian Week on whether Paris supports the European Parliament's directive to coordinate big energy contracts with non-EU states partly confirms the fears of the Baltic States regarding the reluctance of Old Europe. "We support the introduction of the new mechanism to share information on energy contracts sealed with non-EU partners within the EU," he says. "As for the Gazprom investigation, we are observing the progress but not making any early conclusions."
Could the reluctance of big EU countries affect the outcome of the antimonopoly investigation? "Not at all," claims Michel Pamuis, a French expert on alternative energy sources. "The Directorate General for Competition has extensive experience in the area. It gets appeals from countries, companies and even individuals. Basic charges sometimes run counter to the Commission's position. However, investigations are still held, although they often last more than one year."
The victory over Microsoft was probably the most significant antimonopoly investigation ever undertaken by the EU. Bill Gates' empire was imposed huge fines of EUR 497.5mn in 2004, EUR 280mn in 2006 and EUR 899mn in 2007. The giant paid them all, although it appealed against the fines to a court of cassation. More importantly, though, the investigation did push Microsoft to make some concessions.
"The investigation against Gazprom is in line with the Directorate's general agenda," the press-service of the European Parliament explains. "A few days after the investigation was announced, the EU launched another equally big antitrust case regarding monopolized export of solar panels from China. The investigation was initiated by Eu ProSun, a group of European solar panel producers. It looks like the Chinese exporter is dumping European prices by 60-80%." Experts estimate that by 2020 Europe will be using 50 times more solar panels compared to what it does now. The solar energy market is becoming as significant as that for gas and China is openly struggling for a monopoly on it. Now, it looks like the EU is finally coming to realize the threat.
After WWII, the EU – then known as the European Coal and Steel Community – started from a common energy project. Six European states decided to manage these rare strategic resources jointly. Since natural gas has equal strategic meaning and is gradually being exhausted, the attempts to revive the energy partnership have once again gained symbolic sense. And more importantly than this, the 1957 Roman Agreement – the first EU foundation agreement – had a provision on the right to competition.
Vladimir Putin's angered statements in response to the EU's investigation against Gazprom make it clear that Russia cannot afford to ignore the European market. Putin often mentions the prospect of turning to China, however gas pipes there are yet to be completed and there is still a long way to go. Gazprom is the biggest gas entity in the world, yet it sells only 25% of its gas at a profit to the West. The other 75% is consumed at discount prices domestically. Losing the European market will turn into a disaster for Russia. Thus, the Russian president is outraged by the investigation.
It is probably true that small countries such as Lithuania and Latvia could not win against the ambitious giant on their own. The slow, yet determined European machine gives them a much better chance. Indirectly, Ukraine could also benefit from this situation. However…, "Ukraine could have hoped that the European Commission would take its interests into account too, if the current regime had not lost Brussels' trust and Ukraine had signed the Association and Free Trade Area Agreements with the EU," says Mykhailo Honchar, Energy Programme Director at Nomos. "Last year, the European Parliament recommended the Commission support Ukraine in gas negotiations with Russia. In its basic document on partnership with non-EU countries that are significant for the EU's energy security, dated September 7, 2011, the European Commission suggested initiating trilateral negotiations with the EU, Ukraine and Russia. It looks like Kyiv has missed the opportunity. Given Ukraine's current relations with Brussels, I don't think there is any hope that someone in the EU will deal with the problem of Ukraine's discrimination in gas relations with Russia. Meanwhile, Kyiv still hopes to find a 'scheme' and is preparing to grab Naftogaz's extraction assets. Ukraine can't possibly revise the effective contract in the current circumstances."
Experts assume that the investigation against Gazprom will last at least two years. This may be sufficient for the European-energy-NATO type organization to emerge that Lech Wałęsa once dreamt of building on the ruins of the Berlin Wall.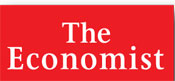 All charges of the European Commission are potentially lethal for Gazprom's business model
"Gazprom underestimated the powers of the European Commission, which has pushed member countries to "unbundle" (liberalise) their gas markets… It has tried to block unbundling with a mixture of carrots and sticks. But this has brought more trouble… A year ago the commission launched a series of spectacular raids on 20 offices belonging to Gazprom and related companies. That dispelled the idea that the company's political ties in big European countries gave it immunity. On September 4th the commission launched an antitrust probe based on three charges: preventing gas trading across national borders; hindering diversification of supply; and unfairly linking gas and oil prices. All these are potentially lethal for Gazprom's business model. It likes to strike deals country-by-country, which enables it to reward friends and punish enemies. It will be hard for Gazprom to defend single-country deals against the rules of the EU's common market. …as America's Microsoft learned, expensively, in its row with the commission, in Europe monopoly power brings more enemies than profits."