On September 12, Judge Rodion Kireev, who has normally given the defense two days at the most to prepare for various stages of the trial, suddenly announced that the final episode of the judicial saga would be put off for as much as two weeks. This came as a sensation to journalists, attorneys and the prosecution.
That the decision was made on Bankova Str. rather than in the courtroom, is as clear as day to people both inside Ukraine and abroad. A number of Western politicians – from Polish President Bronisław Komorowski to U.S. Secretary of State Hillary Clinton – very recently appealed to none other than President Viktor Yanukovych demanding adherance by the law in the Tymoshenko trial. Many top European officials view Ukraine's prospects of signing a free trade agreement and one on political association as being directly contingent on an end to political persecutions. It is hard to doubt that this foreign influence led to the pause in the trial.
At the same time, the pause itself does not make much of a difference. Even after the agreements with the EU are officially signed, they need to be ratified by individual EU members. A number of Western European states, notably the influential France, declared that ratification may fail if Tymoshenko is handed too tough a sentence. Moreover, in some cases they openly say that even if the Ukrainian authorities do not put Tymoshenko in prison but merely bar her from the forthcoming parliamentary election, Europeans will view this as political repression.
Consequently, in the coming weeks the Ukrainian government will be searching for a solution to this situation. Ideally, official Kyiv would want to have the best of both worlds: imprison Tymoshenko and sign the agreements with the EU. But the tone of Western politicians does not leave much room for believing that Ukrainian diplomats will succeed in persuading Europeans to see the Tymoshenko case in a different light. So something in the trial itself will need to change.
There are several ways in which Kyiv can please the West. The simplest is to acquit Tymoshenko – if not for a lack of corpus delicti, then for a lack of evidence. But this is the most unlikely option, for an acquittal would badly damage Yanukovych's reputation in the eyes of his electorate.
Neither is another simple solution – a presidential pardon – very realistic. A pardon would require Tymoshenko to repent in writing of her "crimes" in an appeal for pardon addressed to Yanukovych. It is indeed hard to see her doing this.
Third, there is a legislative solution. The Verkhovna Rada has already registered a bill sponsored by MP Hennadii Moskal amnestying the "politically repressed" Tymoshenko and Yuriy Lutsenko. The opposition is set to support it but will need votes from the majority. These depend on Bankova Str., just like the passage of another law which would decriminalize abuse of office. If this latter amendment passes parliament, the crimes with which Tymoshenko, Lutsenko and a number of other officials are charged would be qualified as administrative offenses and thus would not entail prison sentences.
Fourth, there is a judicial solution. Tymoshenko and Lutsenko are not the only people indicted with abuse of office or power. Far less significant officials have avoided prison terms despite much more convincing evidence against them. They did so thanks to surprisingly magnanimous judges who found alleviating circumstances in their actions and handed them conditional sentences.
Some Party of Regions MPs have been heard saying that this solution would be the most acceptable one for the government, especially if Tymoshenko acknowledged that she signed the gas contracts in 2009 "under pressure." This would present an "alleviating circumstance" for the court and an additional card for the government in its current confrontation with Russia. Again, it is hard to imagine what would force Tymoshenko into such a confession. Moreover, a conditional sentence would still bar her from the parliamentary race.
It is anyone's guess what path the Presidential Administration will follow. In any case, the president's inner circle will have to exert tremendous efforts to heroically overcome the hardships they themselves have created.
The Ukrainian Week has compared the current repressions with pressure the previous government put on its opponents
In the 20 years of Ukraine's independence, an independent judiciary has failed to emerge that would be blind as far as positions and party allegiance are concerned and which would judge actions purely by the statutes of the law. Many representatives of the former governments were accused of serious crimes after the Orange Revolution.
However, the cases were allowed to slowly disintegrate, largely due to the rifts inside the new government of which the then opposition took full advantage. Now, under President Viktor Yanukovych, human rights champions point to the total persecution of political opponents and "disloyal" figures. In the words of Yevhen Zakharov, co-head of the Kharkiv Human Rights Group, 20 or so high-profile criminal cases can be identified which have clear political motivation. In addition to former government officials and an ex-prime minister, these cases target activists of entrepreneurs' protests in Independence Square, NGO members, participants in the August 24 case and so on.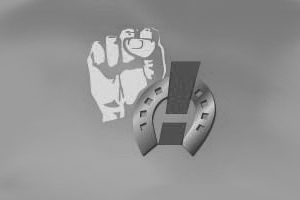 The most conspicuous cases of the the Orange era