Ukrainians are discontent with the situation in the country, want changes and are disappointed with the country's leading politicians. In 2012, these sentiments stand a chance of delivering political dividends. Even though the Verkhovna Rada has limited influence on the executive branch under the current Constitution, the coming parliamentary election is critical to the development of social and political processes in Ukraine.
The spirit of the next few years in Ukraine will depend on how the October parliamentary election is held, what results are announced, how much these results will reflect the real ballots cast and what the final political outcome the year of 2012 will produce. Will people across the country feel dispirited and see no point in resisting lawlessness? Or will the country be preparing for changes associated with the presidential campaign as society becomes aware of its power to have an impact on what happens in the state?
Answers to these questions will hinge on what the current opposition will show it is capable of. If it brings a new, higher quality of politics and exhibits an ability to see the root of problems faced by the country and successfully work to solve them, we will have reasons to speak about overcoming "the crisis of post-Maidan disappointment" and again hope that both politicians and society will work to transform the country. If, however, the atmosphere within the opposition continues to be dominated by old problems – its leaders' ambitions, a tendency for backstage deals and nominating candidates based on their financial contribution (to the party's or even someone's private budget) rather than their merits, this kind of opposition will lose out. No one will stand up to defend it and, moreover, people will even lose what little trust they have in the opposition forces.
The opposition does not have the right to clumsily surrender this election. To avoid this happening, its representatives must take note of and adequately address several systemic risks.
UNION OR DECLARATION?
On January 22, 2012, on Union and Freedom Day, an Agreement on Joint Actions of United Opposition Forces was signed in Sophia Square in Kyiv. Despite the solemnity of the moment and a critical need to coordinate efforts before and after the election, the phrase "united opposition" evokes associations that are not necessarily positive . It has been declared too often and it has proved to be too painfully false.
A case in point is the Kaniv Four* – four presidential hopefuls who went their separate ways prior to the 1999 presidential election instead of cooperating and running together. Today, it is critical for the leaders of the opposition to be careful to not repeat the fundamental mistake of the Kaniv Four; in other words, do not try to outfox everyone else, keep hidden agendas or view partners merely as a means by which one can catapult to power. Outfoxing oneself is an age-old scourge of Ukrainian leaders.
To keep away from this trap, opposition leaders should be quick to hold an open and frank discussion on their common platform goals (with which they will appeal to people) and specify how they will cooperate during the election (from informational campaigns to observer training). They also need to talk about contentious issues, particularly candidate nominations in majority districts and avoiding the "quota principle," which has only multiplied turncoats in Ukraine in the past.
However, Ukraine has also seen examples of effective cooperation (and mutual non-aggression) among opposition forces in 2002, 2004 and 2007. Thus, the united opposition has another, equally important task – to agree on the principles for forging a post-election coalition and implementing its pre-election promises.
If the opposition wins a majority in the Verkhovna Rada and maintains it (by preventing desertion by possible turncoats), it will be able to exert significant pressure on the executive government. In particular, it will be in position to dismiss the incumbent Cabinet of Ministers and insist that its approval be sought for the prime minister's candidacy.
If the president blocks appointments and legislative initiatives put forward by the democratic majority and the prime minister whom parliament will be able to back, a snap presidential election may be considered. Alternatively, the Constitutional Assembly may be convened to draft a new Constitution.
Opposition party leaders have said in exclusive interviews why they signed the Manifesto of Civic Solidarity and what, in their opinion, could help keep the opposition from repeating its past mistakes.
Oleksandr Turchynov, Fatherland party: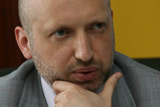 He who does not make any mistakes does not make anything. A union of the opposition forces is an urgent need and the main prerequisite for a victory of the democratic forces in the forthcoming election. This is what our leader Yulia Tymoshenko has been urging all opposition forces to do. Responsibility before the country and the people who trust us will keep us from repeating past mistakes.
Natalia Korolevska, leader of the Ukrainian Social Democratic Party: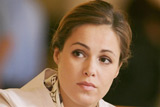 No opposition force can alone solve the problems faced by the people, defend Ukraine or win freedom for Yulia Tymoshenko and Yuriy Lutsenko. As we unite, we understand that there will be one victory for all. If there is a failure, it will also be one failure for all.
Yuriy Karmazin, NU-NS MP and leader of the Party of the Defenders of Fatherland: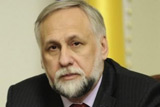 This is an example of how compromises should be sought. It is not easy, because everyone added something to the text and wanted to have some points changed. But we have forged a compromise. And this is just a part of this compromise, which, to my deep regret, has been spoiled by the so-called provisos. Once we have reached a compromise, there is a choice of signing or not signing. Mind you, no one wanted to be party to a document with provisos, but it suddenly happened. Now everyone is weaving a web of intrigue around these provisos. This is not politics!
Oleh Tiahnybok, leader of the Freedom party: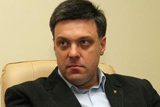 Our party has been a member of the Dictatorship Resistance Committee (DRC) since it was founded. It consists of representatives of ideologically different political forces, but we need to coordinate our actions in the current circumstances in order to put an end to Viktor Yanukovych's rule in a pragmatic and correct fashion. That is the reason why the Freedom party has actively participated in the DRC. Our representatives have been members of working groups, particularly the ones that drafted the document [the Agreement. – Transl.]. I believe that we have done the right thing by signing this document.
It is no longer the opposition we had before. Moreover, Freedom has always been wary of such unions. And if we are joining one, we feel it has very good chances for the future and for successful completion of this coordination. Moreover, Ukraine's statehood is now in jeopardy. Any association is worthless if it does not rest on an ideological foundation. That is to say, we need to unite not for the purpose of entering parliament and dividing up the districts, but in order to implement a rescue plan for Ukraine. If there is no such plan, i.e., no joint work in parliament and no laws to vote for, this association will be perceived by voters as another political club. So we are joining the DRC and believe in the sincerity of our partners and their readiness to work precisely on this foundation.
Anatoliy Hrytsenko, leader of the Civic Position party: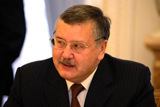 The Civic Position Party has, in fact, been working toward a union and doing its utmost to have opposition political forces unite, so that we could pursue efficient European policies once we come to power. However, if, while we are on this path, we receive an offer to sign a document without reading it [which was indeed extended to Hrytsenko. – Transl.], we will not do it.
Taras Stetskiv, one of the leaders of the People's Self-Defense party: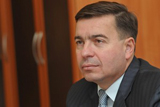 This is another step to uniting the opposition forces before the 2012 election. This step has three components. First, the opposition forces which are members of the DRC and Vitaliy Klitschko, who has joined them, agreed on a common political platform. Second, they will jointly nominate members to district and territorial election commissions. Third and most importantly, they will jointly nominate one candidate per majority district. Only one issue remains unresolved today: How will the opposition forces run in the election under the proportional system – jointly or separately? I hope it will be settled soon, too. What remains then is the technical aspect – agreeing on candidates in majority districts and elaborating and publicizing the platform goals of the united opposition for the parliamentary election.
I think that at least one thing has changed – the leaders have scaled down their ambitions. These ambitions were a major hindrance in the earlier periods. I believe that these changes have occurred because everyone finally realized that it was hard to fight this government one-on-one. There was also very strong pressure to forge a union from the bottom, from voters who support the opposition forces. This was, in fact, the factor that brought ambitions down. The negotiation process was not very easy, but we eventually managed to take this important step ahead. If we preserve political wisdom and an ability to find political compromises, the government will not be able to fragment the opposition forces and play them against each other. Then they will go to the election together and hence win. We are now elaborating the platform foundations, because society needs to know the opposition's agenda. Later, in February, we will agree on candidates in majority districts and make our nominations known to the public. At the same time, we will work on a program of legislative changes that we will put to a vote if we win.
* The Kaniv Four is the alliance of the Presidential candidates Yevhen Marchuk, Oleksandr Moroz, Oleksandr Tkachenko, and Volodymyr Oliynyk, signed in August 1999