The drawings are from the private album of a Georgian noble family from the 19th century
An old courtyard with a palm and a small cellar that has been converted into a bedroom resembling a monk's cell. The history of this building is linked to several names that are sacred to Georgians. For a foreigner to talk about them, whether they are alive or dead, is only allowed if the most canonic piety is displayed.
This is where I live when I come to Tbilisi for my job. And this cell is where my voyage in this country, which is about the size of Kyiv Oblast, began. It's a trip that has already lasted two years and will probably never end, for I am now tied to it, not only through my memories, but through family relations.
The place smells of freshly-ground coffee, dust and eau de cologne. It is the scent of a woman. I used to love to remain here in order to be able to converse with the owners; now, it's for the atmosphere.
The history of this courtyard is as strange as the entire history of Georgia, for the same building is today home to the descendants of an ancient royal family and the family of NKVD operators that moved in against the wishes of the owners. But the very fact that the owners, descendants of a once nearly all-powerful noble family, were left even a part of their holdings was unheard-of for the residents of other republics in the "Brotherhood of Nations."
RELATED ARTICLE: Political analyst Ghia Nodia on Georgia's domestic political scene, the legacy of Saakashvili and the rule of Ivanishvili
What generosity! After shooting all the men in this family, the soviets left the children and widows with an entire story in the building that their ancestors had built in their glory days. And that's how they live to this day: one group of residents ignores the other, and everybody knows exactly why.
At first glance, it looks like any old building with a single palm and the aroma of Turkish coffee typical of all Tbilisi courtyards. But under the floors of the rooms in their wing, the family that was forced to show hospitality to murderers and thieves hid the portraits of its ancestors. Old daguerreotypes of the Georgian king and his princesses now hang on the walls once again.
In some sense, historical justice has won out. The personalities of the present and the past no longer need to hide their faces and can observe with dignity the tricks fate plays around them.
The story that I want to tell is mainly about modern times. This is a page out of the life of a princess to whose hospitality I owe a good deal. This woman could have become a Georgian Empress if the monarchy were to return. In the run-up to every new election of the parliament or president, the opposition brings up the idea of restoration again. Even the church gets involved in the controversy.
An undercover prince
But first let's go back to a love story that was fated not to happen.
It is the beginning of the 1990s. She is a beauty, 30 years old and unmarried. She is also the heir of Erekle or Heraclius II, the last Georgian king. The only thing left that she can call her own is the first story of her ancestral home.
He is a young prince of a royal family who has come from Europe, where his family emigrated after the Bolshevik Revolution. He has a villa somewhere on the Mediterranean shore and is hoping to start life over again, before it is rusted to bits.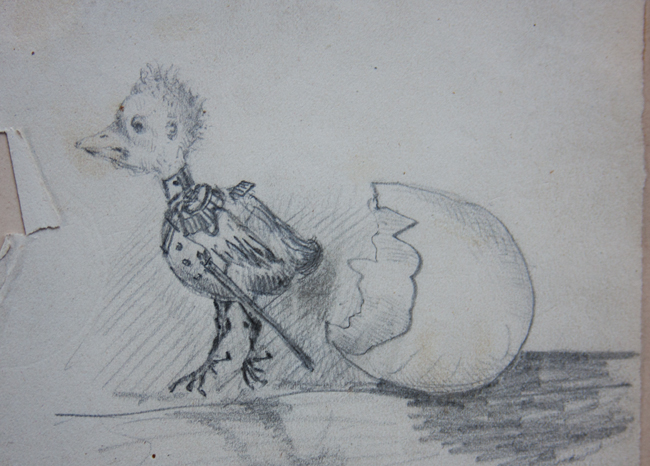 And so the young prince came to Tbilisi, fell in love—or perhaps only said he was in love—and asked for her hand.
"Something wasn't quite right," the mistress of the courtyard recalls, "but I couldn't quite figure out what. He was very pleasant and courtly, and had a perfect sense of humor. He was a real European, as we imagined them to be back then. But something didn't fit, something wasn't quite right."
This is one of those open secrets in Tbilisi, but no one will ever tell you the tale on camera or into a microphone. That's why I won't name names. I don't want to sacrifice the trust of this home, whose hospitality has been offered to me, for the sake of revealing the secrets of others' lives.
RELATED ARTICLE: Prof. Kornely Kakachia on Georgia's foreign policy and self-perception amidst its neighbors
These are the secrets, of course, that everyone knows about. And that's what Tbilisi and all of Georgia are about: reverence for their own and strangers' secrets, where everyone knows everything about everybody, yet always hold their tongues in the presence of strangers. Where people wear their masks of nobility to avoid tarnishing old family shields, darkened with age but filled with pride and grandeur, though not one witness to those secrets remains among the living.
A friend of mine was once telling me about 19th century love triangles when he would suddenly drop his voice to a whisper, although he was only talking about dramas from the times of Chavchavadze or Lermontov.
Often, though, the aristocracy ends abruptly in the churchyard, where parishioners on their way out begin to whisper all the dirtiest details in the lives of anyone whom their eye has caught.
"Look at her… she's doing everything wrong. Do you see who she's walking with? She's married. I know for sure that she's married. She lives in the building next door…" My companion Elene, a young painter from the church studios, says this as she turns her gaze away, hiding her face in my shoulder, although we are hardly so close and I haven't had time to get used to her suddenly displays of affection.
The girl is hiding her face so as not to meet the gaze of a woman who is walking down the street and hasn't yet seen her. Everything is done so as not to look discourteous when one faces someone who he or she does not want to greet. Because afterwards, at a casual meeting, a direct look will be seen as a challenge. And that's quite unacceptable.
I asked Elene about this and she looked at me in surprise: "Of course! How can you imagine that I might look her in the face?"
"Kdemo-mosileba"— in the old local dialect, this is the Georgian word for the dignity of a young woman. This is not about virginity, but about strict adherence to the rules of etiquette while maintaining an image of innocence and passivity that hides an iron will—all of this expressed with endless grace. A purely Georgian concept that cannot be found in any other language. Purely Georgian style.
RELATED ARTICLE: The Global Soviet Republic: The bolsheviks' grand dream of restoring the empire after the breakup of Russia in 1917
Of course, the younger generation won't understand you. Kdemo-mosileba a compliment intended for their aunties and grannies. But the word does exist and it can be seen as an illustration of the complexity of relations there and a prime example of a purely Georgian way of behaving.
But I've distracted us from the tale of the royal union that never took place.
The mistress of our house had noticed something strange in the behavior and responses of her noble suitor. He was exactly what he should have been. Yet there was a sense of foreboding in her, so that the natural determinant of "yes" and "no" that is turned on before the brain is even engaged, that offers the final consent or takes the last chance away from the admirer, did not work in favor of the handsome noble.
And so, the offer of hand and heart was rejected without explanation.
What a wedding that would have been! The first monarchic family. And why not? Eduard Shevardnadze himself, the president at that time, appeared in public with the young suitor as this guest and announced the news of a possible engagement between the foreign prince and the Tbilisi beauty. After all, in the early 1990s, talk of a return to monarchy was popular in Georgia. Of course, it would be symbolic and constitutional, but still…
A monarch. Whatever Georgians might say, that word really suits them.
"KGB?" the princess who did not become queen says with an ironic smile. "Who else if not the KGB?"
Georgia—the country of noble flirting that often ends in blood and drama.
But this time, the ending was different, and for that reason this story has no names: the myth must be forgotten. The very idea of a constitutional monarchy will turn to stone and become just another topic for neighborhood gossips in Tbilisi.
Shevardnadze knew this very well, when the sly old fox first decided to flirt with aristocracy in post-soviet Georgia and raised the old myth about the king.
A few months after the failed courtship, tales began circulating in the city with spicy details of the foreign prince's life. A drug rehabilitation clinic somewhere in the Alpine foothills. Nervous breakdowns. Remissions. An opium addiction.
The prince disappeared from my acquaintance's horizons, just as local chatter about the restoration of a monarchy did. For a time.
"Of course it was the KGB," the princess smiles. She's no longer young but unbelievably beautiful still, if you ignore the aging apron and the streak of grey. The first attempt at a reunion of noble families never took place—fortunately for the feminine half of this union.
The hand of the Patriarch
Twenty years later, history repeated itself. This time, though, the heroes of this worldly chronicle were Georgian Patriarch Ilya II and members of two branches of the Bagrationi dynasty.
The Georgian opposition immediately grabbed the initiative. Any excuse to jeer at the President was their motive, especially when such jeers had the blessing of the All-Georgian Patriarch himself. But this threatened to turn into a holy war.
To a certain extent, the collapse of the reformist forces during the Saakashvili years after this is partly rooted in the fact that their leader at one point decided that he could break with any tradition, even ecclesiastic ones. Perhaps he saw himself as some kind of Henry the Eighth, the Englishman who beat the Church of Rome.
Whether under pressure from the West, or in order to weaken the power of the not-very-friendly Georgian Church, the Georgian president decided to carry out one particular reform that caused a real break between him and the country's Patriarch.
This reform allowed all key confessions to establish their temples on a general basis. Until that point, even the Catholic Church was operating in Georgia on a semi-legal basis only. This project outraged Ilya II, who had unlimited moral authority in a society where self-righteous traditionalists and natural rebels against any secular authority were in the majority. In fact, this 50/50 mix was a cocktail that stirred in many folks.
The Patriarch's word could change, if not the course of history, then at least significantly strengthen or weaken any movement in it. Indeed, with a single blessing, Ilya did, at one time change the entire culture of alcohol consumption in Georgia.
RELATED ARTICLE: The genesis of Russian aggression against its neighbors
There are a number of traditions related to drinking that have remained inviolable from father to son in Georgia. For instance, you never held a goblet in your left hand if you want to toast the health of a friend. And you never raised a toast to a distinguished person holding a mug of beer. This was considered shameful and a sign of ignorance. Beer was used to toast only low-grade politicians or worthless government officials in Georgia—or just to mock rude or arrogant neighbors.
So one time when I came back to Tbilisi, I heard my friend lift his mug of beer… in honor of my arrival! I was furious: "Hey, buddy, what are you permitting yourself? What have I done to you to deserve this?"
My friend suddenly realized what was going on. "Sorry man, I forgot that you've been gone for a year. Last year, the Patriarch issued a decree that allowed everybody to drink beer 'to good folks.' So all drinks are now considered equal," he laughed.
And so, the beer industry had found itself the best possible lobbyist that could be imagined. Beer sales began to grow and have continued to grow ever since. A single statement by the Patriarch was worth more than miles and miles of billboards.
Trolling the monarchs
At about that time, the Patriarch's trolls invented probably the most unpleasant legend possible for a Georgian: that Saakashvili was not Georgian! And that's how they got even with him for his desire to legalize other churches in Georgia, including the Church of Armenia, with whom Georgia's relationship has at times been quite troubled. From then on, certain circles began calling him Saakian, using the traditional Armenian ending, and every time he found himself in an odd, one-down or comic situation, which he did regularly, it was accompanied by tales about his "ungeorgian roots."
"Let's have a real constitutional monarch, and not this not-quite-Georgian Saakian," opposition trolls would cackle, baiting him.
As the trust gap grew, the reformist president who once had the support of the vast majority of Georgian voters ended his career at home ingloriously. Any confrontation between the leader of the secular government and the leader of the spiritual one in Georgia is invariably the worst kind of trap for the former.
Back then, five years before Saakashvili was essentially chased out, one of the toys, an old doll from the great-grandmother's chest of monarchy legends, once more took the stage.
It is 2009. Patriarch Ilya II blesses the young aristocratic couple. The wedding is taking place in a church built by Bidzina Ivanishvili, the Georgian billionaire who will soon announce his candidacy as "regent" of the Georgian body politic. The Patriarch promises to support the young marriage in every way possible so that they might raise the son of this great dynasty, the first heir born in independent Georgia and raised in the bosom of the Church, as the next monarch for a country whose last king died 200 years ago.
So many words spoken, so much fervor in every movement…
Five years after these events, just as I was preparing this article, I called a friend of mine, an activist for one of the local parties that has been in opposition all this time.
"How are your aristocrats doing? Anything new from them?"
"Which ones? What are you on about?"
"The Bagrationi couple. The ones who were supposed to produce an heir who would become King of Georgia… Remember?"
"I have no idea. I have to ask our priest. How soon do you need an answer?" was his response.
Skeletons in the closet or simply harmless dusty portraits?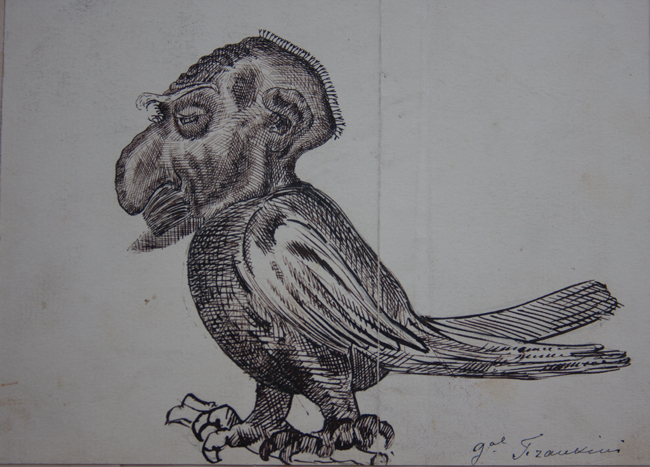 The Georgian dream of a perfect king
These days, ordinary Georgians hear about monarchy on television only occasionally, when there's an election campaign going on. Or from a guide who is explaining about monuments from the times of Queen Tamara or showing the architectural works from any era. Like the young hero of Rafael Sabatini's teen novel, any political actor in Georgia "talks about his Catholic life only when it's convenient to him," only here, it's about the constitutional monarchy.
A figure walking in a field with a pastiche crown or a person out of phantom memories is interesting to a foreign publicist, or for a local political technologist… or a church spin doctor, for that matter. Whatever anyone might say, the one-time president saw himself as king of this country, a mythical figure. Yet this myth is so deeply embedded in the subconscious that separating it from later civilizational layers is nigh impossible.
Every ruler in Georgia should exhibit all the possible criteria of royalty that we can even imagine. Kdemo-mosileba of Queen Tamara and the courageous dedication and sacrifice of Shota Rustaveli's heroes. That's how it was with Saakashvili, who lost, not because he was a bad reformer, but because he tried to make himself out to be both a literary hero and a military genius.
This God-gifted self-promoter failed to show the stamina and courage in the battlefield and tried instead to get television channels that were in his pocket to portray him as a kind of Georgian Oliver Cromwell, while his relations with the church were like Henry VIII's. He forgot that Georgia is not an island and from the presidential palace to the residence of the powerful local "pope" is only a few steps.
RELATED ARTICLE: The creation of the Ukrainian Orthodox Church
But who became hostage to this fairytale about the "Good King" was his successor, Ivanishvili—who succeeded him, no so much in the actual role of president but in his role as a dream-weaver for Georgian society. The promised clouds of golden rain never did fall on Georgian soil and as the unrealistic promises of his party were clearly revealed for what they were, the Georgian Dream also lost voters.
The larger-than-life dignity and generosity that are frequently expected of a ruler by even the most conscious voters are often imaginary, exaggerated, and lead to catharsis—after which what we almost always have is complete disenchantment. And that is what the Georgian dream of the president, king or politician—or anyone who runs the country—looks like.
Georgians always like to portray themselves as passionate democrats and entirely self-sufficient—and will believe that it is so. But the reality is that they stand with outstretched hands before every new leader. And so, the king and prince are always pulled out of the drawer when it's convenient. Other than the walls on which he hangs simply because of his lineage, everything else is here, always part of some political game.
And the aristocracy? It's everywhere here in Georgia, where every third person is a prince who would like to sit in the House of Lords if there were such a chamber in the Georgian legislature. Words too often carry little weight. Like the promise to be faithful and generous during the first flirtation, a promise that is worthless unless recorded in a marriage certificate.