On 22 July, one of Ukraine's best actors died. Like everyone else, Bohdan Stupka was often controversial and sometimes odious. His work as Minister of Culture, participation in entities established by Viktor Yanukovych, theater conflicts as Creative Director for the Ivan Franko Ukrainian Drama Theater and many more aspects of his life will spark debate after the country stops mourning the great actor. For now, he is remembered as the actor who conveyed the entire range of human emotions, feelings, actions and characters on the screen, transforming from Bohdan Khmelnytsky into Ivan Mazepa and Leonid Brezhnev, a Ukrainian guerilla fighter or a KGB officer, a priest or an atheist father.
1. White Bird with Black Mark (1970)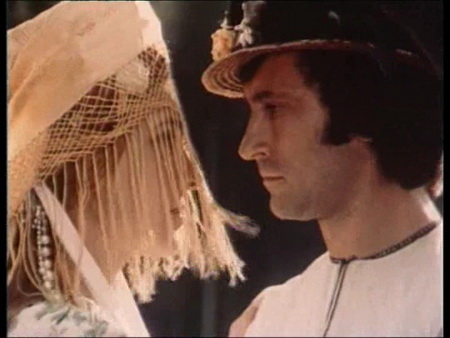 One of Bohdan Stupka's first roles, it immediately drew the eyes of the entire former Soviet Union to the young actor. He played a fantastic role as a guerilla fighter in the UPA, the Ukrainian Insurgent Army, the existence of which the KGB had been hiding for many years. This should have ruined his career, but it made him into a national hero who did not end up behind bars. Some say that the negative side of his character, which he played to perfection on the screen, saved him from jail. The most important thing was that for the first time in history, we saw the first film about UPA with an approximate explanation of where it had come from.
2. With Fire and Sword (Polish: Ogniem i Mieczem, 1999)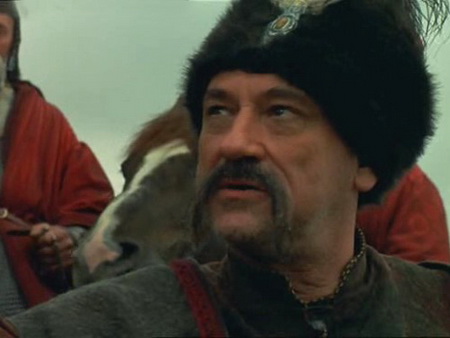 Yet another and probably the best-known of all his controversial films is difficult to imagine without Stupka's character. The audience remembers this slightly melodramatic yet epic film for Stupka's perfect interpretation of Bohdan Khmelnytsky's genius and the comic presentation of Cossacks as drunkards, bawlers and boors. The role of Bohdan Khmelnytsky brought him the Order of Merit of the Republic of Poland. The film did well at the box-office, but sparked a storm of protest both in Ukraine and Poland.
3. A Prayer for Hetman Mazepa (2001)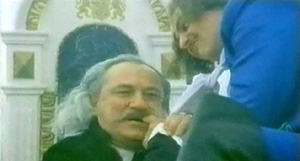 Despite Mazepa's grand figure in history and the accurate depiction of historical details, the film did not succeed in becoming the integral, comprehensible, popular and wished-for grand piece. Director Yuriy Illenko overdid the film with excessive farce, sarcasm and irony, but failed to fit all his ideas into a relevant directorial form. Even Stupka was unable to save it – surprisingly, his character lacks originality.
4. Our Boys (2004)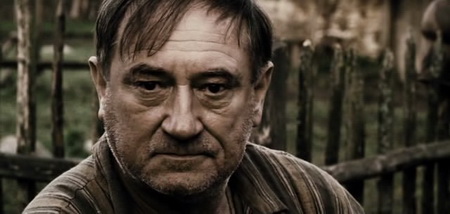 One of the best war films and one of Bohdan Stupka's best roles, for which he won a prize at the Moscow Film Festival. The village elder he plays inspired an original image he later used in other films. It shows how the camera "loves" Stupka as it mystically or metaphysically merges with him into an integral image. The fact that the actor appears unshaven and with a mean spark in his eyes does not ruin the picture.
5. The Rabbit over the Void (2005)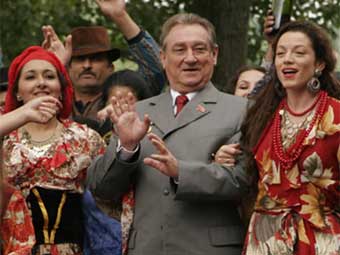 Phantasmagoria was not a typical genre for Stupka, although he later acted in a phantasmagoric film by Kira Muratova, and did a great job of passing the test. In his character of Leonid Brezhnev escaping in a hot air balloon, Stupka combined all the well-known clichés and added a bit of historical reality. The film failed at the box-office. Rumour has it that he did not take any money for the role, because he simply wanted to play around and have some fun, which he did.
6. Heart in Hand (2008)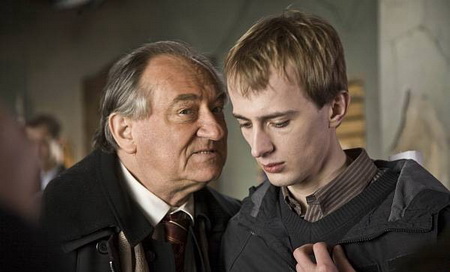 The role of an oligarch was a double pleasure for Stupka. The role was offered to the actor by Krzysztof Zanussi, a well-known Polish director, allowing Stupka to play something that was new for him after numerous roles depicting party members, military officers and other subordinates. Stupka became that oligarch – he played his part with irony, humor and joy.
7. Chantrapas (2010)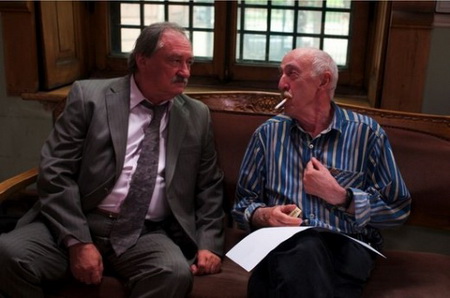 Otar Ioseliani gave Stupka a supporting role in his film. He plays a game within a game as he finds himself in the skin of someone who decided the fate of actors and directors, including his own, in soviet times. Stupka has never had the opportunity to play God, but he hinted at the similarity of the roles of ministers and God in the film and his character.
8. Home (2011)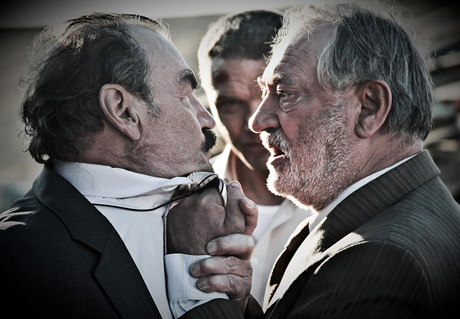 His character, albeit not a central one, brings forth the main idea of the film about families where parents raise their children with beatings, shouting and orders. As a result, the families mutated into nests of evil, with the children becoming criminals or crooks, the only hope of stopping or changing anything, being death. Home is the last completed feature film of Bohdan Stupka.