Pervomaisk: The quiet defeat of the opposition
Most analysts predicted victory for the opposition candidate Arkadiy Kornatskyi in the troubled and heroic District No. 132 but the pro-government head of the Mykolayiv Oblast Administration defeated him. There will be no continuation of the scandalous election saga this time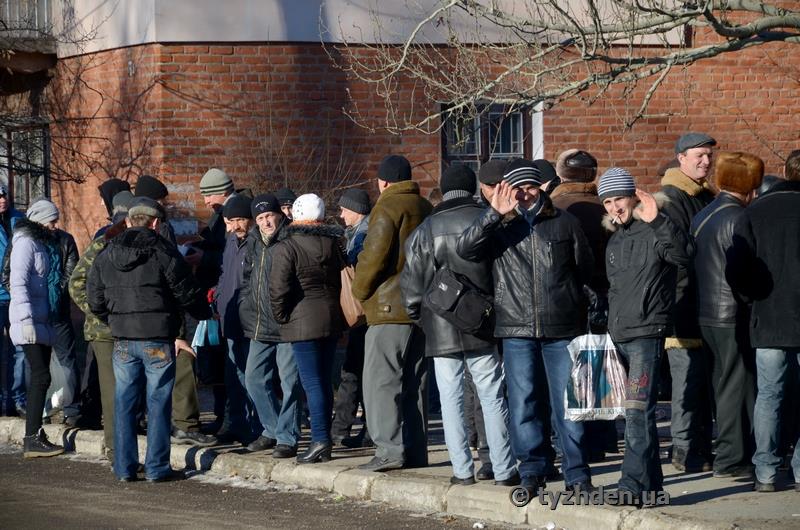 Life seems quiet in the districts. Pensioners are traditionally the first and most proactive voters. Numerous cameras embarrass them and they try to vanish as soon as possible. Meanwhile, the Party of Regions' "supporters of fair elections" have occupied all entrances to the district election commission. They turn away from cameras and hide their faces. They insist that they have come to "prevent the repeated use of force and falsifications of 2012". Meanwhile, a green military tent with a sign that says "Mobile Office of MP Y. Herzhov" is at the stadium, a few dozen metres away from the district election commission. This MP is allegedly linked to Mykola Kruhlov, head of the Mykolayiv Oblast State Administration and a candidate in this re-election.
Next to it is a mobile kitchen, offering boiled buckwheat and hot tea. Those who are cold can stay in the tent for a while to warm up. Nearby stand the anti-EuroMaidan protesters but they don't look at all aggressive. "Come in, get warm, have some tea. Would you like a sandwich?" It feels like the EuroMaidan.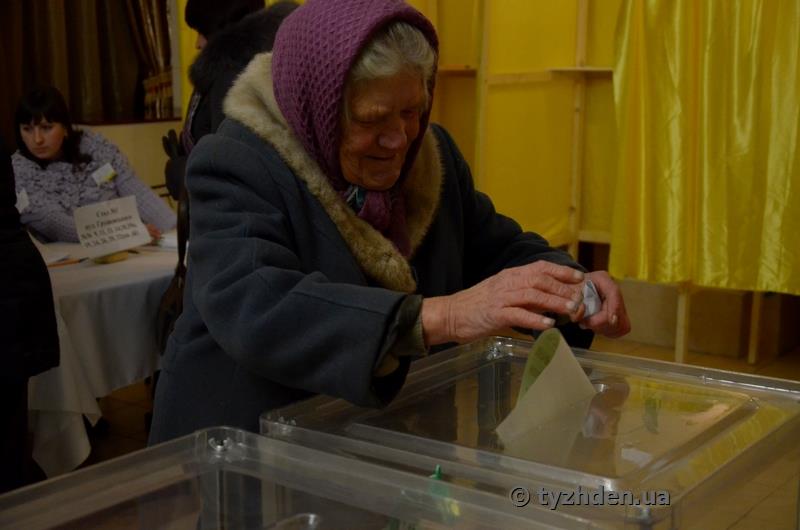 The Ukrainian Week talks to two protesters looking much like homeless people. "We've come from Kyiv. We were at the rally in European Square yesterday (The Party of Regions gathered supporters of Yanukovych's policy for a "Save Ukraine!" campaign at European Square in Kyiv on December 14-15. It brought "protesters" from all over Ukraine to the rally. Numerous sources said that people were offered money; many were public-sector employees forced to go by their administration – Ed.). They didn't feed us well, we were cold. Then, they put us in buses, drove all night, then stopped in Pervomaisk. Not a word about payment. But the food is better here," says Oleksandr, one of the protesters.
By night, news began to arrive about the first violation attempts at polling stations. Moldovan observers reported ballot stuffing in Arbuzynsk County. Carousels, i.e. busloads of voters brought to cast ballots multiple times in different places, were noticed at another district election commission. "We have information that some people were offered money to vote for Kruhlov. Part of the reward was paid in advance, the rest – after the vote for the right person was cast and the fact confirmed," the opposition candidate tells The Ukrainian Week. "Yes, we do have confirmation of this information. We have contacted people who offered us money, around UAH 100, if we would give them our passport details," says Viktor Hlazko, an Open Democracy Committee observer.
After the vote, the oblast election commission would find many problems with protocols delivered by members of district commissions, such as no notes on the number of delivered protocols, blank lines that should have been filled, data written in pencil, not pens, and so on. Most faults were found with district commissions where opposition candidates were winning.
12 hours later the Central Election Commission announced Kruhlov as the winner.
READ ALSO: Rehearsing the Defeat of the Maidan: how pro-government candidates snapped up victory in four of the five problem districts
Cherkasy: The tune of victory
The art of fooling voters, opponents and winning re–elections
From the very beginning, Mykhailo Poplavsky, the infamous President of the Kyiv University of Culture and Arts, was viewed with skepticism, since the opposition's single candidate Mykola Bulatetsky who had almost won the original election in 2012 was the likeliest winner of the re-election in District No. 194 in Cherkasy, Central Ukraine. Then – the surprise.
Nothing boded ill on the morning of December 15 when the final phase of the election marathon kicked off in Cherkasy. The city is generally inert. And it stayed that way all day Sunday. The pavements were covered in ice – nobody was going to clean them. Promotion posters for candidates were not removed as required by law; few people walked the streets; fewer cars were on the roads; and there was hardly a sign of anything like an election taking place in town. Voter turnout was below 50%.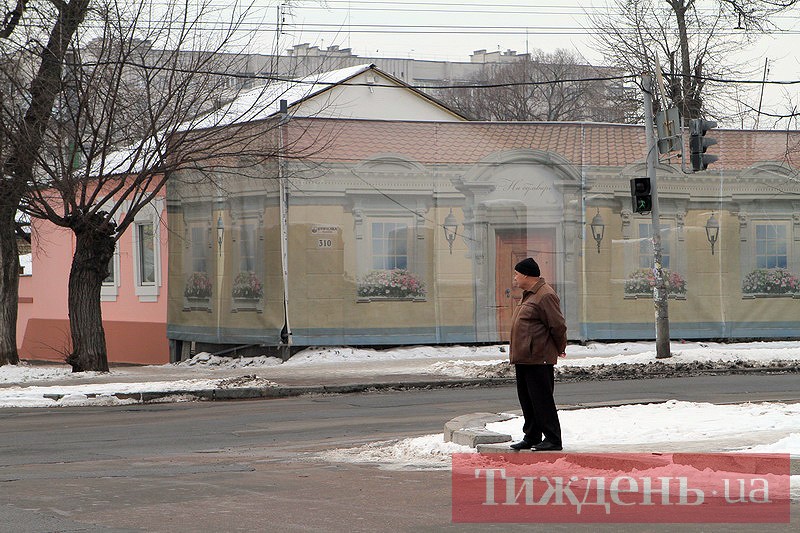 The locals are not surprised by Mykhailo Poplavsky's victory. He was the most proactive candidate, whose campaign they will long remember. Unlike all other candidates who barely did anything to promote themselves, and unlike the opposition candidate Bulatetsky who tried to hold his campaign within legal limits, Poplavsky took a creative spin on his.
According to some sources, the local branch of his Kyiv-based University of Culture basically stopped all teaching activities and dedicated every effort to the election marathon of its President. It hosted his election office. Tutors and students were allegedly involved in the promotion campaign. Eyewitnesses claim that students initially worked for free, then were paid UAH 50 per day to stand in promotion tents and given modest daily meals. Poplavsky also gave the city several new elevators, cleaned up the trees on the streets and talked local authorities into switching from a weekend to a workday public transport schedule on weekends. His most valuable tactic was to transport voters to polling stations. This technology actually played a key role in the re-election result.
According to the opposition, Poplavsky's team also bribed voters. It even set up special points where it bought up votes. One was found at an average drug store. People were allegedly paid UAH 200 before they voted for Poplavsky, and another UAH 150 after. Only the lucky ones got the second tranche. Special vans with cashiers who paid the rewards were noticed near some polling stations.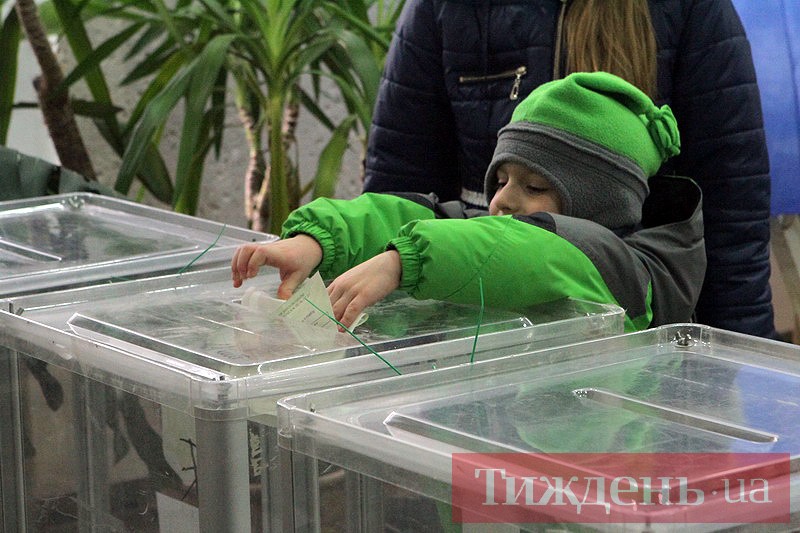 Overall, re-election day was pretty quiet and dull in Cherkasy. However, half an hour before the polling stations closed, four cars with big and clumsy police officers blocked the exit of Mykola Bulatetsky's office. The police failed to explain the reason for this and escaped as soon as journalists arrived, but they did their thing. As a result of this raid, nearly 30 observers, including international ones, did not make it to the polling stations, where they were supposed to observe the vote count.
Meanwhile, as the votes were counted, local titushkas – athletes hired for provocations or physical confrontation when necessary – as well as local deputies from the pro-government party, arrived at the district election commission. When asked what they were doing there, they said that they had come to protect the will of people and prevent election rigging.
The re-election brought Mykhailo Poplavsky victory. "The fact that the police blocked the office half an hour before the vote count started, showed that nothing would stop those in power. They first turned a blind eye to massive voter bribing. Today, police were used to prevent me from controlling how fairly the votes were counted. Over 30 members of the election campaign including international observers, journalists, myself and my aides, couldn't make it to the polling stations. I see no sense in continuing this farce. I call on all commission members and observers representing the opposition not to participate in the scenario orchestrated by the falsifiers. Don't sign the lying protocol," Bulatetsky wrote on his Facebook page. "I don't want these gangsters waiting near the district election commission to kill any of my people," he added in a private conversation.