This spring Roman Pyatkovka won the prestigious 2013 Sony World Photography Award for Conceptual Photography. His photographs are in the collections of several top galleries and museums in Europe, Russia and the US. He is also a coordinator for the Ukrainian Photographic Alternative (UPHA) union. Pytakovka chose to utilize the nude body as his artistic medium without trying to shock the public or be scandalous. Sometimes dubbed the "Tinto Brass of photography", the artist uses nude images as a prism through which he interprets the world, human relations and social problems, while accurately sensing the line between art and profanity.
I investigate the collective Ukrainian and global body. By this I mean relations within the social environment from this perspective. Therefore, I can guarantee you that I won't show my photographs to anyone if they only evoke physical desire. Of course, my art is based on libido and I like photographers "with balls" regardless of their gender. But it's not the same as pornography, which is an applied thing. A lot of people really need it for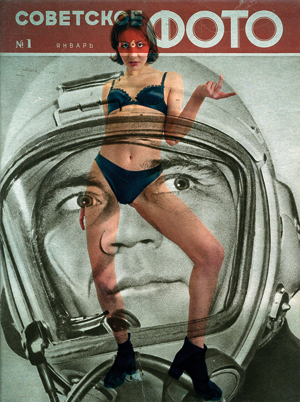 understandable purposes. It should definitely be legalized yet put into a strict legal framework. But I personally am not interested in photography that will only evoke sexual drive.
READ ALSO: A Chronicle of Everyday Life
I like to take photographs in Ukraine specifically because our people are more beautiful, emotionally expressive and artistic than Europeans. Of course, I don't like working with professional models because they follow the clichés of their profession, plus they have glamour. I am interested in average real women and men in realistic interiors, real situations where we live our real lives. This is nude social photography for me.
The Kharkiv school of photography where I come from transformed the poor quality of photographs into an aesthetic category. In fact, it was Borys Mykhailov, the most respected Ukrainian photographer, one of the top ten artists in the world and my teacher, who created this concept. We started working in the USSR where we had no quality photo materials or equipment. The only available "Svema" brand film and paper were terrible. Then we decided to make the most of our problems, so we started to make images of poor quality intentionally. For instance, we did not rinse the film or colour the images well, did the toning wrong, and even worked with expired materials. The resulting brutality of the images became one of aspects that defines contemporary art in the whole world today.
READ ALSO: Unvarnished truth
There is no reason for the word "situational" to have the negative connotation it now has. This may sound very cliché but understanding a trend or, to be more specific, a context is fairly important for an artist. Every new day brings changes into art. If an artist does not see and follow them, and doesn't know what is exhibited in the world art galleries and sold at auctions, he risks crawling into his own shell. Treating the situational as business, i.e. when you produce crap but present it as art because you know what is "in", is a whole different matter. Creating art with the thought "will it work?" is unacceptable. Indeed, it does work sometimes, even earns you a penny, but it will still be cheap and crappy. The biggest mistake is to try to make things like everyone else. An artist should let everything through his or her own perception. I normally do six or seven projects a year but show only half in public because I feel that the rest didn't come out right, so it makes no sense to show them.
I'm crossed out of the Sony Awards winners list in Russia. This is because an old photograph I made of a woman with a bag on her head that resembles a balaclava the Pussy Riot girls wore. It was used in my Soviet Photos series that won the award. The series is a compilation of agitprop images from the Soviet Photo magazine published in the USSR from 1926 through 1992, and my own underground photographs of that time which could easily send one to jail back then. In fact, I was summoned to the KGB a few times for them. Moreover, it's the witch hunters that run the show in Russia today. For them, any naked body is a taboo. Overall, the Russians often find it very hard to admit that Ukrainians are not worse than they are and can be just as great as their photographers. Still, I love Russian photography and amazing Russian photographers.
THE FUTURE OF UKRAINIAN PHOTOGRAPHY
I think Ukrainians should first of all switch from the usual asking to offering. Offering will bring them more benefits. Therefore, my generation should help young Ukrainian art just like the giants of the Kharkiv school once helped me. We have only 80 people at the Ukrainian Photographic Alternative now. Most of them are the talented youth. I can't say that they are an alternative to the Soviet-type Union of Photo Artists but you can't be an alternative to a half-decomposed corpse. Interestingly, I was one of the founders there, but things have changed over time and now the members of that organization are virtually exhibited in supermarkets and library corridors.
There is barely any photo infrastructure in Ukraine: galleries selling photographs, collectors, and very few photography festivals. Fortunately, a new generation of 30-something art dealers is emerging. I am now willing to sell my works as inexpensively as possible just to give those young people a chance to develop and sell my art here, in our homeland. We have to eliminate this terrible stereotype of a true artist who is drunk all the time and completely unknown. Luckily, Ukrainian artists are finally getting opportunities to live on what they create and sell.
READ ALSO: Why Invest in Culture?
The financial crisis created the impulse for a new wave of art photography in the world and in Ukraine. I remember how photography was in stagnation in the very lucrative mid-2000s. It must have been some sort of a counter force, but it brought forth the talented generation of young Ukrainian artists during the five years that followed the crisis, and this new generation is now winning its place under the sun. Earlier, the notion of contemporary art was only associated with painting here. And even if many like whining that "there is nothing to do here, we should flee asap," I'm very optimistic about the future of Ukrainian photography.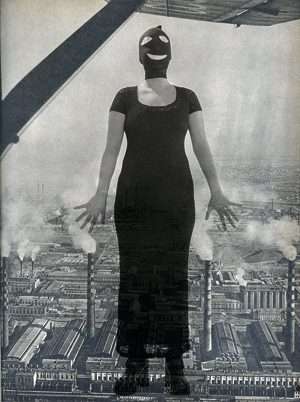 The periphery often generates art waves that are much more interesting than the capital does. I saw many extremely good works from Donetsk, Luhansk, my hometown Kharkiv, Lviv etc., as a reviewer at the latest Kyiv Portfolio (an annual photography fair where photo experts are invited to assess the works of their younger colleagues – Ed.). Kyiv tends to be much more conservative than the Donbas in many aspects. In the Donbas, there will most often be just one interesting photographer in a distinctly hostile environment and it's very hard for him. But he will do things that nobody in the capital could think of.
Kharkiv is a city of tension where you can't relax. On the one hand, it has a massive creative class of students and artistic youth. On the other hand, it has an equally massive conservative class of real proletariat. There is constant tension between these two poles, and it creates a perfect environment for the new and futuristic in all branches of art.
KNOCKDOWN SUCCESS
An artist should strike the viewer metaphorically, make him stop, surprise and shock him. Only then will there be a chance that the viewer will start thinking, looking and deciphering a certain system of signs the artist laid in his work. My older colleagues taught me that. That's why my erotic images are social if intimate because they are an attempt to study human behaviour in society.
Artists have no formula for success. Art is not maths – there is no such thing as a+b+c=perfect. Everything is very subjective and objective at the same time in art. The time and place where the work was created and the location where it is exhibited are very important. An artist cannot live without sensing a country in him. The work of a contemporary artist should contain the right balance of social and personal. It's very important because one's opinion and world matter in the context of a specific social problem because that is how the general and personal perception of a phenomenon is shaped. Boring artists who focus on the social only act as propaganda. Digging into oneself is equally uninteresting.
READ ALSO: Is European Culture a Fantasy?
The archive is a dominating trend in contemporary photography. I don't mean rolls of film that are 50 years old or dusty cards with names, but searching for one's place in the past and understanding one's future through this.
There are three pillars on which an artist's work should be based. The first is ideology, intellectual content. The second is a new or at least an individually revised form of creativity and the extent to which it fits into the general context, i.e. the extent to which the contemporary audience responds to one's artwork. The third pillar flows out of the second one – it is the visual joy of the work for the artist primarily, and then the audience. After all, a nail stuck into the wall, no matter how important in the context of a given moment, is not something a viewer can enjoy aesthetically as a beautiful thing. Visual pleasure is a very important component of art to me, although many artists ignore it.
BIO
Roman Pyatkovka is a Ukrainian photographer, curator and tutor. Born in Kharkiv, he graduated from the Kharkiv Polytechnic Institute. Before taking on photography, he worked as a theatre director. Pyatkovka is a coordinator of the annual Ukrainian Photography in France project and the Ukrainian Photographic Alternative union. His artistic biography includes over 100 personal and group shows in Ukraine and abroad, participation in Les Rencontres d'Arles, the oldest international photography festival in the world; FotoFest, an international photography festival in Houston, USA; the International Photo Biennale in Rotterdam, Netherlands, and more.