They are particularly noticeable at the Ministry of Internal Affairs, where the heads of ten oblast departments were replaced within the course of one day. There were also new appointments in the Ministry's central apparatus as well as in some departments. Notably, the personnel clean-up largely pertained to the regions where the Party of Regions (PR) did not enjoy significant support. However, experts are not prone to think that the rotation is a direct consequence of the parliamentary campaign. Hennadiy Moskal, a retired general in the police, feels that this is how the government is trying to get its loyal servants in place, prior to the presidential election. The newly appointed generals also include the following infamous names: the Ivano-Frankivsk Office of the Ministry of Internal Affairs will be headed by Oleh Salo (photo 1) and the Zakarpattia Office – by Vasyl Vartsaba (photo 2).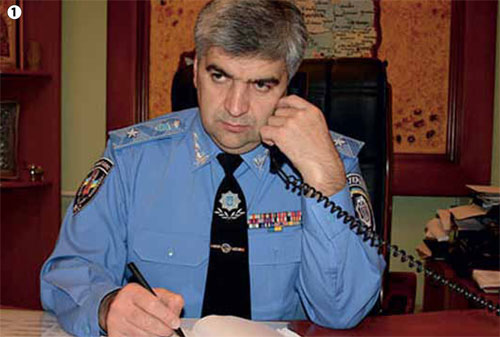 Both "distinguished" themselves during the 2004 presidential election. That very year, Vartsaba, the then head of the oblast Ministry of Internal Affairs conducted the so-called "Mukachiv destruction" when the government tried to distort the will of the people with the aid of law enforcement agencies during the mayoral election. In 2005, a criminal case was initiated against the indicated persons and they were put on the international wanted list. According to some data, Salo and Vartsaba were in hiding in Russia. The government of the PR reinstated them and even gave them positions in Kyiv – and has now sent them to "the places of their former glory" – Western Ukrainian regions.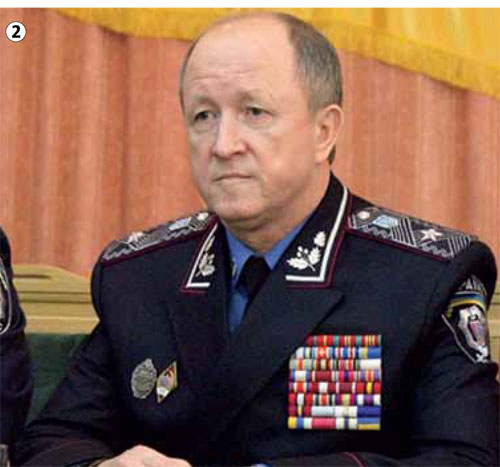 They say that the personnel re-shuffle of the Interior Ministry is a sort of preparation for the return of the despicable Mykola Bilokon, who headed the Ministry in the last years of the Kuchma presidency. Today, the former minister is working at the Russian Ministry of Justice and holds Russian citizenship, so his reincarnation in the office of the head of the Ukrainian police, would be a significant event. There is another assumption – that the large-scale personnel changes were initiated by the current Minister of Internal Affairs, Vitaliy Zakharchenko, who is attempting to create a network of "his own people on the ground". Zakharchenko is part of the Yanukovych family clan, so it's very likely that another position has been found for him outside the Interior Ministry (some say that he could replace Serhiy Liovochkin as the President's Chief of Staff). If that is the case, Zakharchenko's personnel combination is calculated to maintain indirect influence within the Ministry of Internal Affairs through those loyal to him.