Art Life of 20th-Centuty Kyiv in Museum Relics is open through October 31
9, vul. Lavrska, Kyiv
In the early 20th century, Kyiv saw theatre stages and movie theatres mushrooming one after another. Young Kyivites enjoyed avant-garde performances with pyrotechnics, trained animals and crowds of actors making unbelievable synchronised cosmic moves. Today, the Theatre, Music and Film Museum brings back the epoch of carnival grandeur and artistic experimentation. In celebration of its 90th anniversary, the venue is displaying rare pieces from that era.
The exhibition presents many photographs of actors from the Les Kurbas' Berezil theatre; sketches of stage sets by Vadym Meller, Oleksandra Ekster and Danylo Lieder; the personal items of the then best actors, singers and playwrights – Kropyvnytskyi, Sadovskyi, Saksahanskyi, Starytskyi and Zankovetska.
Museum workers refer to the posters and photos from plays and rehearsals, sketches, theatre costumes, actors' ID cards and props, as relics. They complain that it is mostly art students that come to the show while the wider audience seems to ignore it, even though any fan of Ukrainian theatre and film would surely appreciate it, especially as the early years of this art (it developed intensely on an international scale until stifled by Soviet repressions) is being lost in time and oblivion. Today, no schools or mass media can tell you as much about this art.
The pieces are presented in a modest – almost amateur interior. With a topic as complex as this one, the museum found it challenging to build a well-thought out concept, provide explanatory notes and send a clear message to the audience. As a result, it came up with a simple vintage compilation of relics that witnessed the theatre and film life of 20th-century Ukraine that has not been destroyed and forgotten.
The Oleksandr Dovzhenko National Centre is the only entity in Ukraine today that is dedicated to the revival of the Ukrainian avant-garde. It restores old films and publishes retro photo albums and DVDs of classic Ukrainian films; arranges vivid events at film festivals and turns old Ukrainian cinematography into a modern media performance. The Theatre, Music and Film Museum could, in turn, do more with the invaluable stock of artifacts it has available. For instance, it could create an interactive educational platform and start attracting its own audience. Interaction with modern viewers is the only way for any contemporary museum to succeed.
20 August – 8 September
National Geographic's Top 50 Photographs
Lviv Palace of Arts
(Lviv, 17 Kopernika Str.)
From the unforgettable "Afghan Girl" by Steve McCurry to landmark shots by Jane Goodall – the residents and guests of Lviv will soon be able to see the most memorable and famous photographs from National Geographic's 125 years of publication. In addition, visitors will learn the stories behind each photo and receive more information about the photographers. Some photographs will be put on display together with a sequence of shots the photographer made searching for that ideal image.
22 August, 6p.m.
Unsolved Mysteries
Kyiv City History Museum
(Kyiv, 7 Bohdana Khmelnytskoho Str.)
For one month, residents and guests of Kyiv will have a chance to admire the paintings of Ivan Marchuk, one of Ukraine's most famous painters. More than 60 of his works will be on display. The exhibition will consist of two parts or "chapters" highlighting periods in the painter's artistic pursuits. Marchuk is included in the Top 100 Living Geniuses, a British rating, and was admitted to the Golden Guild of the International Academy of Modern Art in Rome, which includes only 51 painters.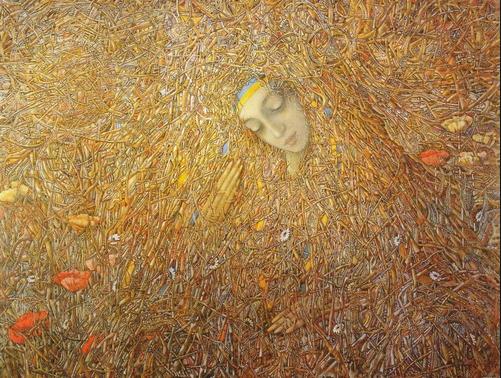 23-24 August, 7p.m., 8p.m.
Museum Night
Kyiv City History Museum
(Kyiv, 7 Bohdana Khmelnytskoho Str.)
The Kyiv City History Museum invites visitors to the theatrical tour "Journey to the Kyiv of 1913". Participants will have a unique opportunity to travel back in time and see the Ukrainian capital as it was in the early 20th century. The trip will be part of Museum Night, a pan-European tradition that began in Berlin in 1997. The key objective is to reveal the museum's hidden potential to the public and provide more diverse exhibitions.
25 August, 8p.m.
Monofest 2013
Cinema Club
(Kyiv, 18 Mykoly Hrinchenka Str.)
Modern art that combines new technology, conceptual artistic ideas and sound experiments – these are six stunning musical performances from Ukraine, Estonia, the U.S., France and Germany. The goal of the festival is to present the most interesting music projects from around the world to Kyiv audiences. The festival will feature composer and director Lieutenant Caramel, who makes films based on collected sounds; Pacific 231, whose artistic search is reflected in multifaceted music; and John Grzinich, who offers a felicitous combination of visual and musical components.
30-31 August
Creative Façades: Visual Art + Technology + Society
Urban space
(Vinnytsia, Soborna Str.)
The open-air TAGTOOL workshop to create light patterns and paintings on the façades of buildings will take place in Vinnytsia. Visitors will get to experience the artistic work first-hand. The event will be led by Austrian Matthias Fritz, one of the project's founders, who will teach the participants to create images with light. Light paintings can be made in real time using TAGTOOL, software that requires the skill of painting rather than coding. Instead of remaining static, the images come alive.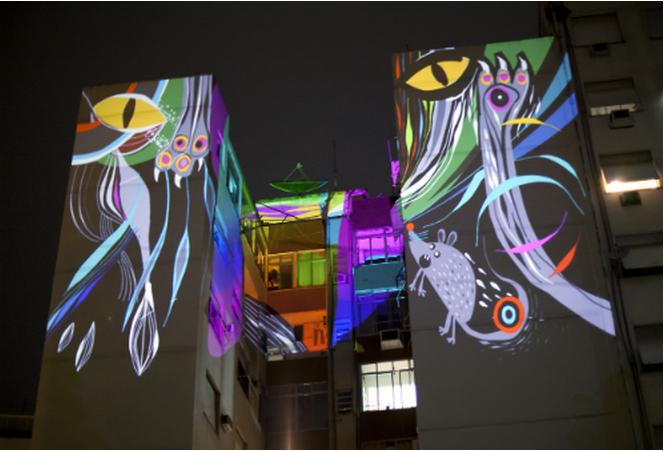 30 August – 11 September
Performance Art Days in Lviv
Dzyga Gallery, Lviv Palace of Arts and other locations
(Lviv, 35 Virmenska Str. and 17 Kopernika Str.)
Lviv traditionally becomes a space for modern art in early autumn. Ukraine's first festival of performance art will be held here in conjunction with the upcoming biennial Week of Contemporary Art. For two weeks, Lviv will host artistic events, lectures and meetings with prominent artists, performances by the theatres of contemporary plastic arts and various master classes. The topic is "A laboratory of interdisciplinary performance". This year, participants will include young Ukrainian performers as well as artists from Poland, Lithuania and Israel.
6-9 September
MeridianCzernowitz
Jewish Home, Town Hall gallery and other locations
(Chernivtsi, 5 Teatralna Sq. and 1 Tsentralna Sq.)
"(Un)known places in Czernowitz" is the leitmotif of this year's international festival of poetry. All artistic events, including poetry recitals, book launches, ElectroPoetry parties, theatrical and music performances, will take place in unusual places, such as synagogues, the office of the newspaper Radianska Bukovyna (Soviet Bukovyna), a Jesuit cathedral, the Jewish Home and schools where notable writers studied. Traditionally, the festival's participants include interesting and well-known artists, poets and translators from all over the world.