2 April
Nino Katamadze
October Palace
(1, vul. Instytutska, Kyiv)
A unique Georgian performer Nino Katamadze will bring her new show Colourful April to Kyiv. With 25 musicians on stage, including her band Insight, Georgia Brass Band from Tbilisi and New Classics symphony orchestra from Moscow, the show will probably be the biggest concert in her career. Nino sings a fusion of jazz and folk tunes, sprinkled with original improvisations. When on stage, she is a storm of energy and emotions, her flexible voice turning songs into 3D images of mountains, wind, love and sadness.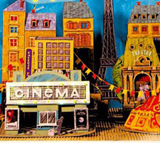 2 – 26 April
French Spring Festival
Venues in Kyiv, Lviv, Donetsk,
Odesa and other cities
This year, April can definitely be referred to as the French Spring month, since the 11th annual festival in Ukraine will last three weeks. Traditionally, the event programme is rich in surprises. Cultural events will cover cinema, theatre, music, literature and art. April 4 will see the opening of an exhibition dedicated to photographer Jeanloup Sieff at the Brucie Collections Gallery. He had once captured celebrities, such as Catherine Deneuve, Yves St. Laurent and many more, in the lenses of his cameras. The music portion of the festival will be filled with soft modern jazz from the Benjamin Faugloire Project.
3 April, 7 p.m.
Jazz Phantasies
National Philarmonic of Ukraine
(2, Volodymyrskiy Uzviz, Kyiv)
Jazz motifs and improvisations will create a unique atmosphere and will make a spring evening truly unforgettable. Some of Ukraine's most talented musicians, including Larysa Deordieva on piano, Lyudmyla Semenenko as soprano, Yevhen Dashak on piano and the Kyiv Saxophone Quartet under the leadership of Yuriy Vasylevych, will perform variations of the pieces by George Gershwin, Oscar Peterson, Janis Joplin and Hoagy Carmichael. Even the most jazz-savvy fans will thoroughly enjoy this concert.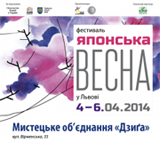 4 – 6 April, 4 p.m.
Japanese Spring in Lviv
Dzyga Art Association Gallery and other venues
(35, vul. Virmenska, Lviv)
During two days, the cultural capital of Ukraine will host the festival of Japanese culture and art. It will offer a range of interesting and authentic events, including tea ceremonies, lectures, master classes and concerts. The main purpose of the festival is to introduce Japan, its culture and traditions to the people of Lviv. The inhabitants of Lviv and guests to the city will have a chance to attend origami master classes, learn more about tourism in Japan and witness a real tea ceremony. A photo exhibition titled Joined by a Smile. A Message to Ukraine from Japan will serve as the bridge that joins the two nations together.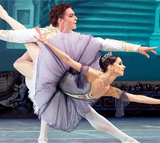 8 April, 7 p.m.
Sleeping Beauty
National Opera
(50, vul. Volodymyrska, Kyiv)
Tchaikovsky's ballet-fairy tale in three acts, based on the famous story by Charles Perrault, is considered to be the peak of ballet art and an encyclopaedia of classical dance. It was performed on stage for the first time at the Mariyinsky Theatre in 1890, choreographed by Marius Petipa. From that time on, the ballet has been extremely popular and is often sold out. The ballet story of Aurora's youth, the magic power of her good fairy and the life-giving power of charming prince's kiss will touch the hearts of both the youngest and oldest member of the audience.
From 10 April
Days of Polish Cinema
Zhovten Cinema
(26, vul. Kostyantynivska, Kyiv)
The ninth screening of the most significant and interesting films of modern Polish cinematography will take place within the framework of the project organized by the Polish Institute. This year's programme is comprised of seven films. They include Walesa. Czlowiek z nadziei (Walesa. Man of Hope) by one of Poland's best-known directors, Andrzej Wajda. The film is about the former President of Poland and leader of the Solidarity Trade Union, Lech Walesa. Criminal thriller Uklad Zamkniety (The Closed Circuit) is, too, based on a real life-story, describing the battle of three businessmen with the corrupt state machine. The drama Loving is dedicated to the life of a woman.