UNDP: Ukraine spends less on education than the Baltic States and Moldova
Among the Baltic, the V4, and the EaP countries Moldova spends the largest amount of money on education, Eastbook.eu infroms.
According to United Nations Development Programme (UNDP) rating, Moldova is a leader in investing in education. It spends 9.5% of GDP on education. The Baltic States are on the second place in the rating, giving 5.7% of GDP on education.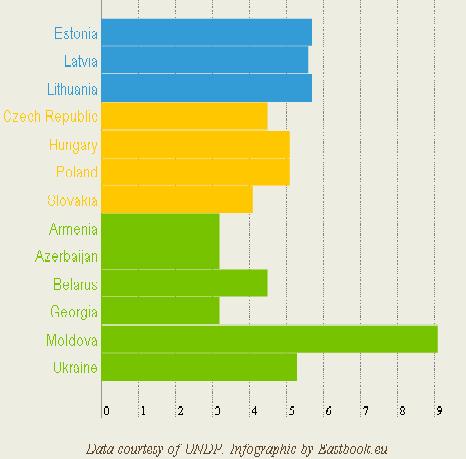 Ukraine ranks 4th with 5.3% of GDP spent on education. Hungary and Poland follow with 5.1% of GPD. Than come Belarus and Czech Republic with 4.5%. Three neighbouring countries Armenia, Azerbaijan and Georgia close the rating with 3.2% of GDP that go to education.
---
By subject:
---