The Independent: G7 leaders prepared an 'emergency response plan' to assist Ukraine if Russia restricts gas supplies
G7 leaders are expected to sign off on an "emergency response plan" to assist Ukraine this winter if Russia restricts gas supplies. The Independent reports.
According to the newspaper, EU and US are drawing plans to "disarm" the threat of President Vladimir Putin using Russian gas and oil supplies as "a weapon" against Ukraine and its Eastern European neighbours.
Russia currently supplies around 30 per cent of all gas consumed within Europe and more than 50 per cent of the gas used by Ukraine.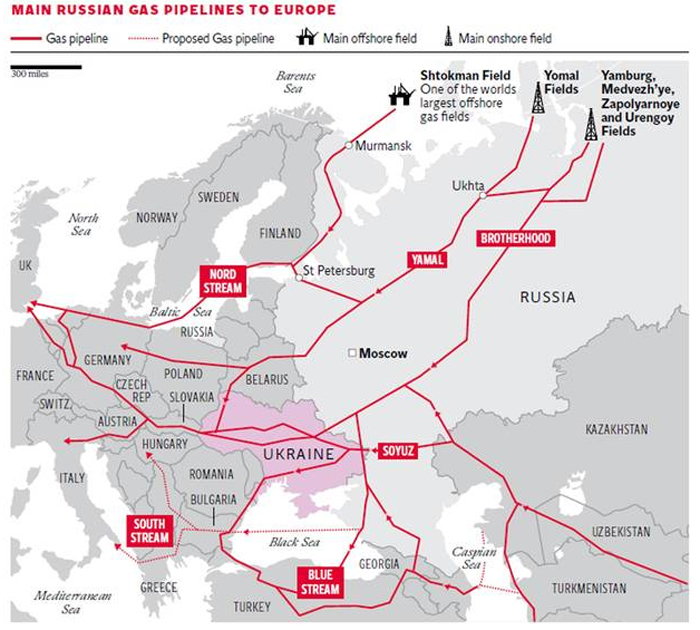 "Under the G7 proposals, support would be given to build several new liquefied natural gas (LNG) terminals across Europe, while the US would lift restrictions on the export of shale gas," The Independent reports
Japan, according to the newspaper, is also understood to be prepared to re-start some of its nuclear plants that were mothballed in the wake of the Fukushima disaster. Japan is now one of the largest importers of LNG, which has pushed up prices to record levels.
Senior Government sources said The Independent that the ongoing crisis had "concentrated minds", particularly in Europe, over the energy threat and said there was for the first time a "clear consensus" to take action.
A Downing Street source confirmed that Mr Cameron "fully backed" the strategy, adding that it was possible that the G7 leader summit in Brussels could "go further".
"We will be examining the full range of options available," they added.
---
By subject:
---