18 February, 2014 13:44
▪
Clashes between protesters and police renewed in Kyiv
Clashes between protesters and police renewed on Hrushevskoho Street in Kyiv while the protesters had been moving up to Verkhovna Rada to keep up pressure on MPs to return the Constitution of 2004.
The protesters marched in the morning to the building of Verkhovna Radain in a move to keep up pressure on MPs and President Viktor Yanukovich to relinquish some of his presidential powers while voting for the return of the Constitution of 2004.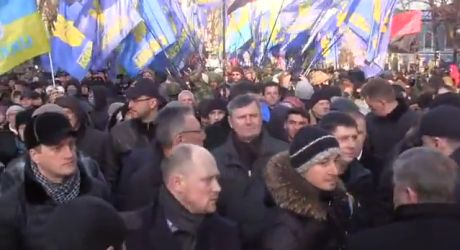 "Berkut" and riot police blocked Hrushevs'koho Street, so that protesters cannot reach the building of the parliament. This provoked clashes.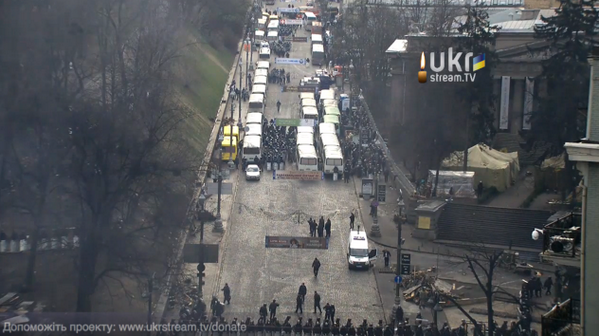 Police used stun grenades, rubber bullets and tear gas. Protesters were throwing stones and also set fire to two KamAz trucks blocking a street near the parliament building.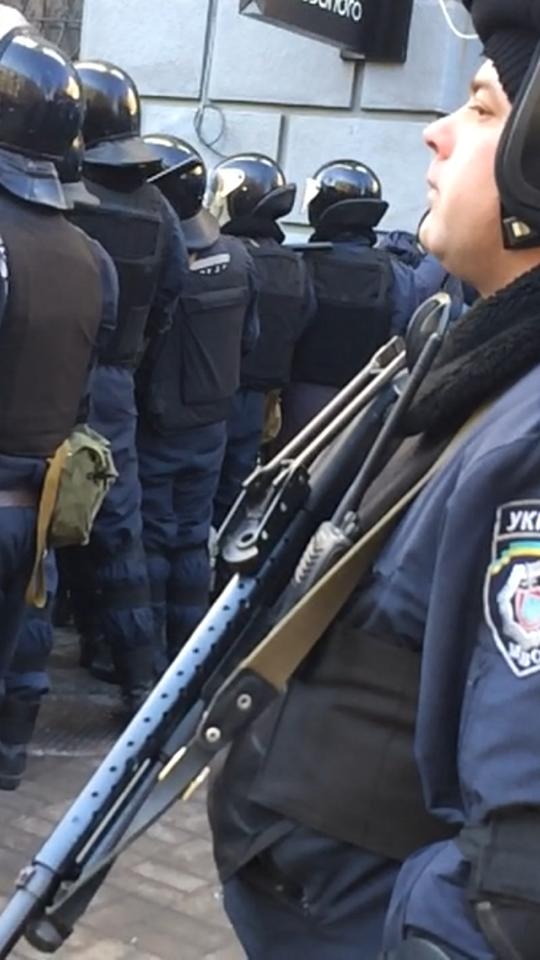 Photo by MP Lesia Orobets'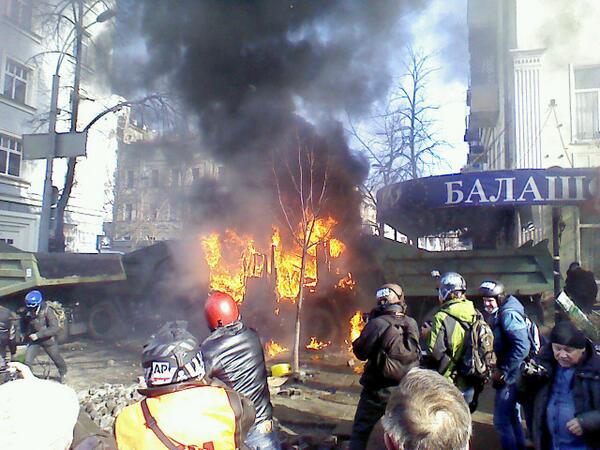 Photo by @piskovyy
Protesters said that more than 20 protesters have been injured. The number of injured policemen is unknown.
---
By subject:
---