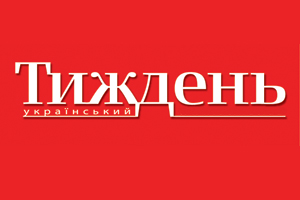 A comparison of the analysis conducted by Ukrayinsky Tyzhden with the data in the TNS MMI 2011/4 report has revealed discrepancies between the indicators of its actual presence in specific oblasts and the estimates reflected by TNS Ukraine.
For example, the actual readership of Ukrayinsky Tyzhden in Kyiv, our key region, is 3.5 times larger than in TNS MMI 2011/4 research estimates.
In our opinion, this proves that the market researcher is working incorrectly.
However, even if professional standards should be improved, the assessment system itself will not allow advertisers to spend their advertising budget as effectively as possible. Given the specific nature of their survey questions, the research conducted by TNS Ukraine actually determines the number of people who know the brand, rather than the actual readership of the publication. As a result, publications with very limited print runs, particularly the ones that sell well, but invest into outside advertising, find themselves in top positions of TNS ratings, while publications with a popular content, that accordingly print and sell many copies find themselves in the bottom.
International practice is based on providing advertisers with transparent information on the number of copies every publication sells on the one hand, and the quality of its audience on the other. Certified print runs help to determine the first indicator, while competition among companies conducting market research encourages them to research the second.
In Ukraine, however, TNS Ukraine has a monopoly on market research. Moreover, with no requirements to certify print runs in Ukraine, the company also determines the readership of publications as a monopolist.
Advertisers basing their decisions on TNS ratings alone, risk placing their advertisement in publications people hear about but do not read, thus overpaying for a non-existent readership, while mistakes in the measurement process could nullify the logic of the decisions they have approved.
In our opinion, the establishment of transparent rules on the printed media market corresponds with the interests of both advertisers and publishers. With this priority in mind, Ukrayinsky Tyzhden will no longer use research that has been conducted by TNS Ukraine.
Ukrayinsky Tyzhden Management Board